Louise delivers a variety of workshops for both children and adults. She mainly specializes in illustrating poems and other literature as comics with children and graphic memoir with adults. She can also deliver workshops to illustrate issues based work, non fiction and children's own writing. She works part-time as a teacher in an 11-16 school.
She has worked with children (at all Key Stages) creating giant poetry comics in both 'drop-in' and class workshops.  These can be for temporary display or they can be printed as high quality durable signs for more permanent display inside or outside.
Clare delivers all sorts of creative writing and poetry workshops. For details please see her website. They are also bookable to deliver joint workshops.
For further details and bookings please email to discuss your needs.
EXAMPLES OF WORKSHOP WORK
A 2 day workshop with 30 Yr 8 students at The Radclyffe School, Oldham. The students illustrated The Sounds of Earth by Julie O'Callaghan from Tell Me This is Normal: New & Selected Poems (Bloodaxe Books, 2008). The  images were hand drawn by the students and then they had an opportunity to try digitally colouring them. The final layout and remaining colouring was completed using the students ideas. The giant comic was printed on metal and forms a 3 x 1.5 m durable sign on the newly designed English Faculty corridor.
GRAPHIC MEMOIR
She delivered an introduction to graphic memoir inspired by a Charlotte Bronte poem at the Bronte Women's Writing Festival 2014.
COMIC STORIES
The comic below was created in a 1:1 workshop funded by Follow Your Dreams Charity. Charlotte's comic was entered into The Thought Bubble, Leeds Comic Art Competition. It will feature in the 2014 Thought Bubble Anthology.
POETRY & PRINTMAKING
Louise is an experienced printmaker. She also offers occasional workshops illustrating poetry with printmaking. This can be illustrating single lines from poems or combining the prints to make a Giant Comic.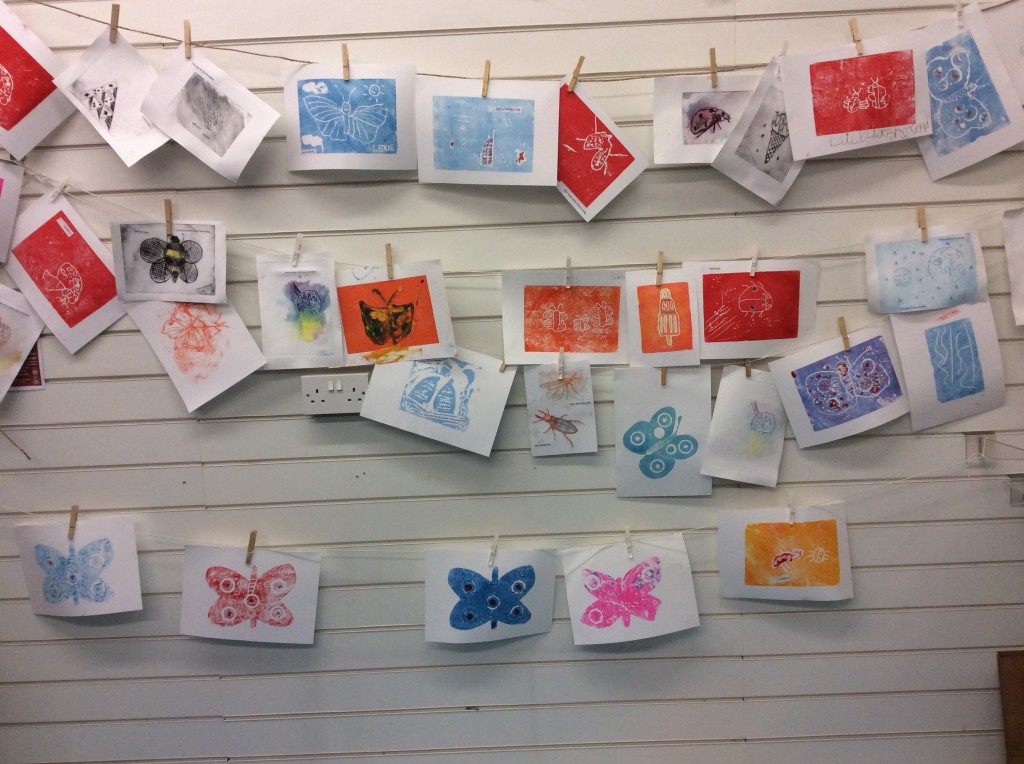 In Nov/Dec 2014 she worked with Kate Desforges from WYPW in a pop-up shop in Cleckheaton. Children and adults popped in and made prints using a variety of printmaking processes. It was organised by WYPW for Creative Scene.
ISSUES BASED WORK
Louise has also delivered issues based work about bullying with Young Carers. She is able to work with groups of all ages to explore issues or produce literature such as leaflets and pamphlets, using comics.