This page is still under development. Appearing very soon will be an interactive poetry comic. For now a few pages from comics.
Poem from a bus shelter by Clare Shaw  – from Straight Ahead, Bloodaxe 2006
This was one of the first poems that I illustrated. It was originally done in A3 format. But now has been greatly reworked to become out first mini book. This was produced using Funding from The Arts Council, England. It is a 24 page full colour A5 book priced at £4 ( + P&P). Its available to buy from us via email and we will sort an online shop soon. Below is the original work and some pages from the new book.
The original comic completed in about 2009
Some of the reworked pages from the mini book Poem from a bus shelter produced in 2014. The original poem Poem for a bus shelter by Clare Shaw appears in Straight Ahead, Bloodaxe 2006:
DOCUMENTATION COMICS
nnFrom October 2014 Clare and I documented the two year community art project, Mechanics at Home Art in Burnley. This involved us going to many of the projects activities. These ranged from craft groups to community cinema, park games to parades, theatre workshops to collaborative art projects and a huge variety of other gems. At the events we often took part and got to know the Art partners who delivered the activities as well as the participants.
Clare documented the project as a series of poems and other writing. Some of the poems were illustrated as comics by Lou who also drew other illustrations and took photographs. We endeavored to tell the story of the project and some of the people who took part in it. One of these was Matt the apprentice whose voice is superbly captured by Clare's poems.
A final document was produced by Mechanics at Home which features much of our documentation. It can be viewed in full here: http://www.mechanicsathome.co.uk/legacy/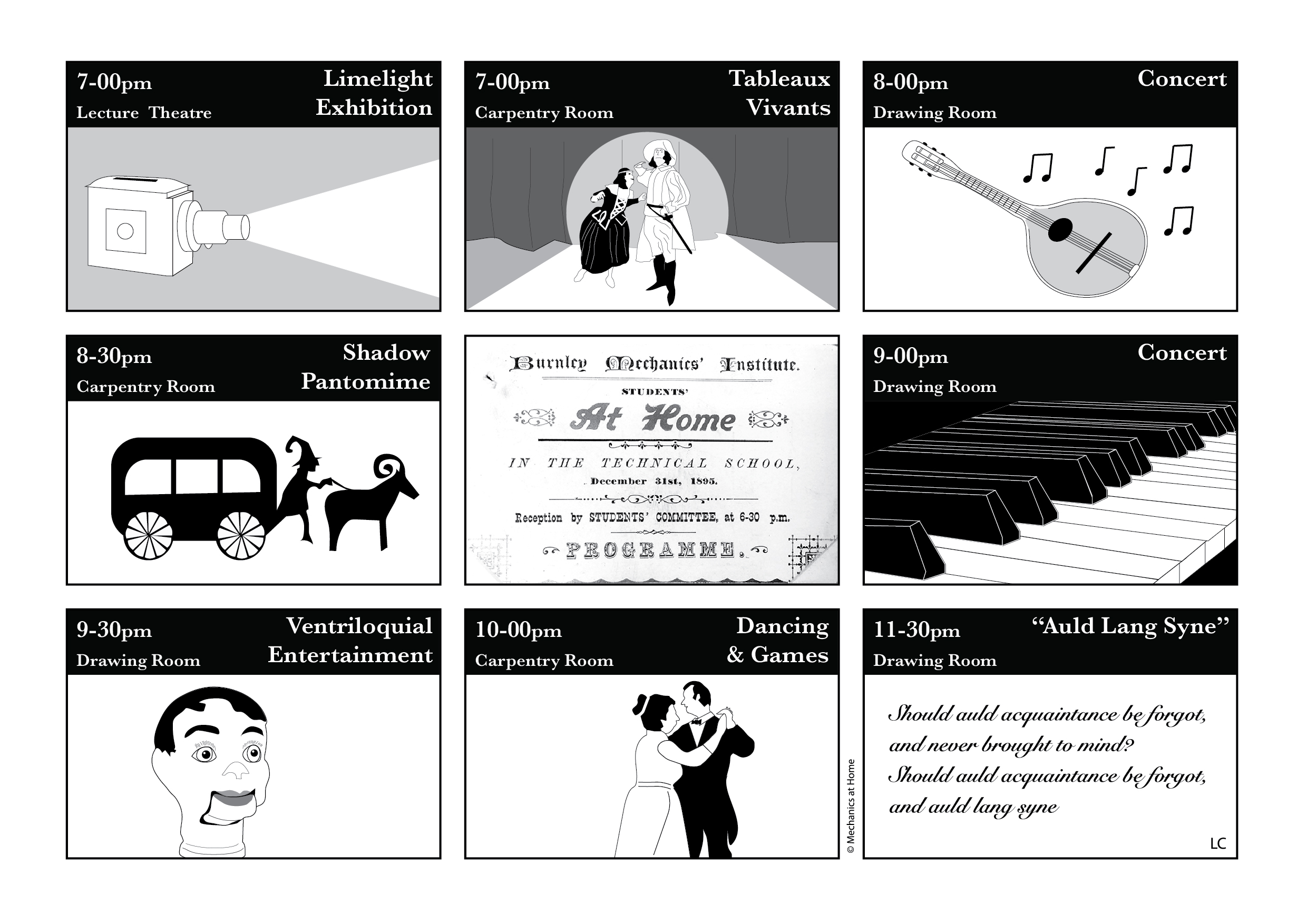 This comic documents the craft group – each patch is one craft session. I hope to continue it for the whole project to make a massive quilt like comic.
COMICS FOR EDUCATION
The comics I have produced with children in workshops are shown in the education section of the website.
I also have a comic in Asteroid Belter The Newcastle Science Comic. You will find mine Squashed Tomatoes on Page 12. I drew How to save a polar bear with one finger to show the selectors. It was the first comic that I have written for children and also the first time I have put my work as a teacher and my comics together. It was written for a KS3 Geography assessment.