May 22, 2015
Clare and I are documenting the Mechanics at Home art project. At the moment these are mainly printed in the quarterly newsletter. This is Riso printed which is fun to work with. Three of the history comics can be seen here. http://issuu.com/mechanicsathome/docs/mechs_at_home_newsletter_spring_201
These were based on local library research about The Mechanics Institute, Burnley. Some of the aims of the art project are based on similar research. We wanted to convey these ideas.
One aim of the project is to get people using the Mechanics Institute again, in a variety of ways. The comics about rooms and facilities in 1935 which hopefully show that for members then, it was really a 'home from home'. The other comic show how the arts project got its name; Mechanics at Home. When the building was used more for education they held regular evenings to showcase the work and have a good night out. The evenings were called "Mechanics at Home"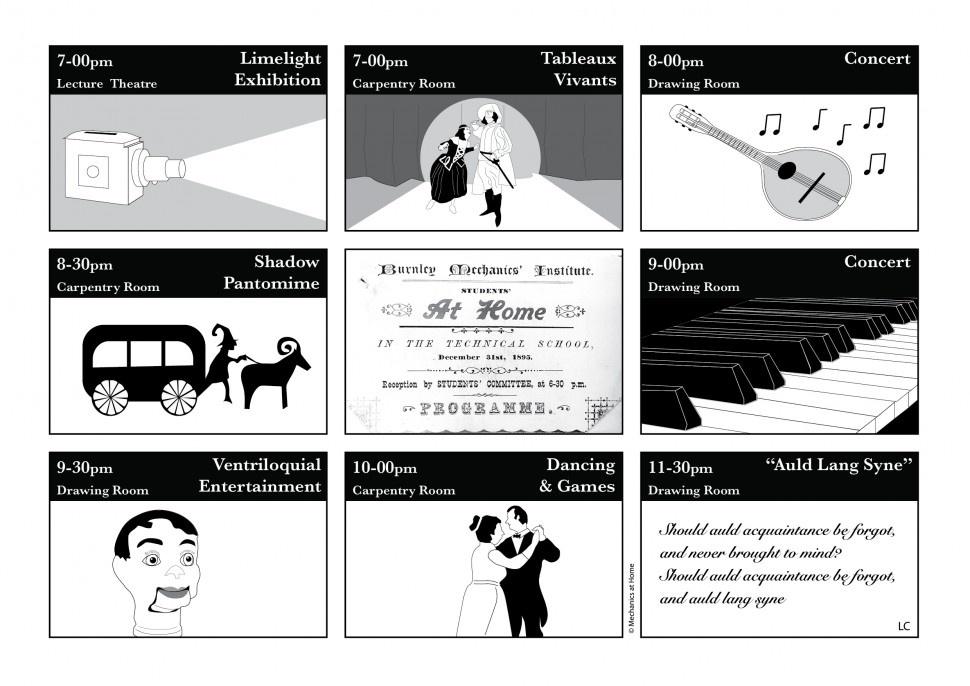 More of the comics are shown in the comics section.