October 19, 2014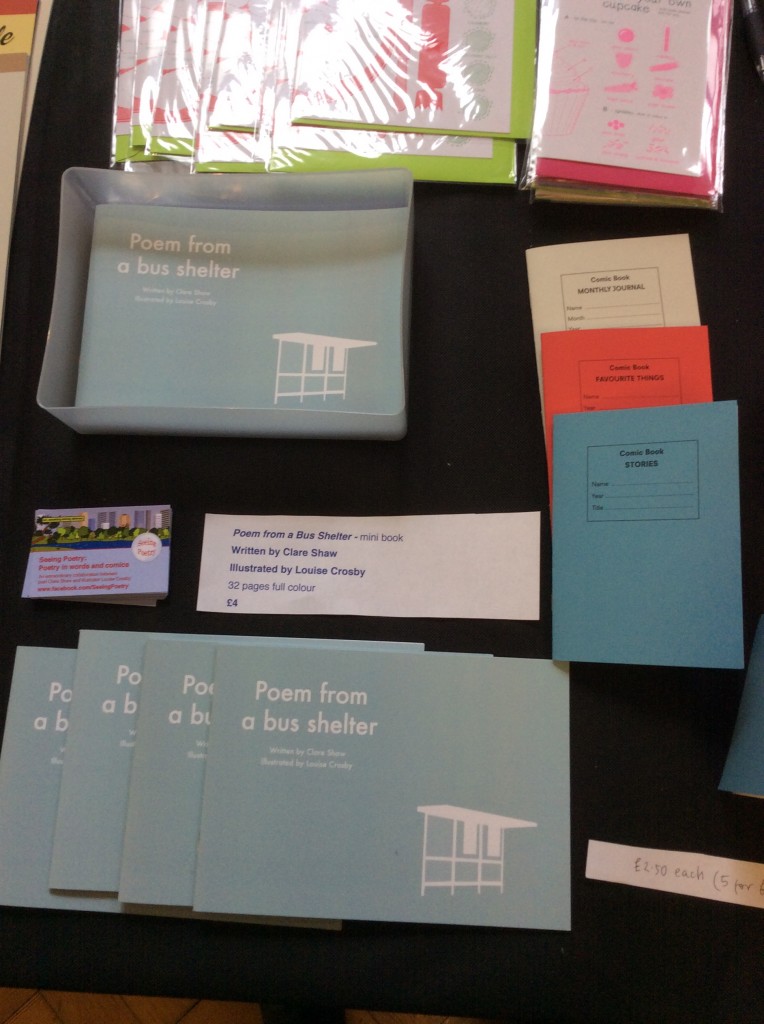 Seeing Poetry shared a table in the Clock Tower at The Lakes International Comics Art Festival, Kendal 2014. I was selling our first mini book 'Poem from a bus shelter' a illustrated version of the poem by Clare Shaw (Straight Ahead, Bloodaxe Books, 2006).
I also had some new blank comic books which sold like 'hot cakes' and will hopefully be quickly filled by folks inspired by all the comic art on view.
I had a fun time and it was great to have time to chat to lots of folks in the comics community. Also got to see Scott McCloud whose book 'Making Comics ' really helped me get started.
Thanks to all the 'red shirts ' who looked after us so well.