April 1, 2014
Last night we took part in the Comics and the Senses night at Laydeez do Comics Leeds. This was the first themed night there and formed part of the Yorkshire Festival 2014.
The first speaker was Ian Hague who runs Comics Forum. He is author of Comics and the Senses: A Multisensory Approach to Comics and Graphic Novels. Talking about his research into the ways comics stimulate all 5 senses and are challenge the idea that comics are purely visual in nature.    On his other website you can find a comic I drew in response to one of his www.abpositivecomic.com
Then Clare performed 3 poems and I talked about our project and how we got funding from The Arts Council. It was great to hear a poetry performance at a comics meeting!
Afterwards Ravi Thornton and Matt Green spoke. Matt talked about the Gothic tradition in comics. Ravi spoke about  her present project HOAX My Lonely Heart a musical stage performance, and HOAX Psychosis Blues a graphic novel.  This links in well with our talk as it contains a series of her brother's poems illustrated by various artists. Its really worth looking at if you are interested in poetry illustration – its available at Ziggy's Wish.
All the talks were written an drawn about by Julia Brown and can be found on the Laydeez do Comics blog. Her picture of us is displayed below.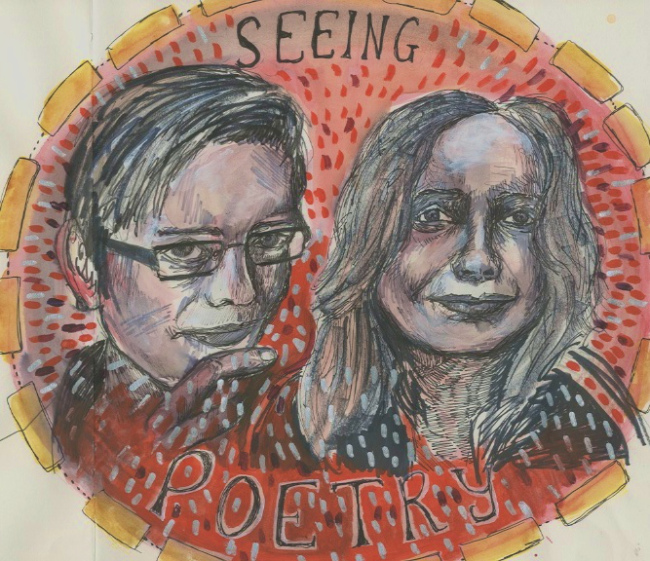 .